Services for families
Children today are growing up in an increasingly fast-paced reality. In addition, they are the target of countless advertising messages. This poses great challenges for parents: how much pocket money is appropriate? What does my child really need and how do I deal with special requests? We want to stand at your side and have developed special formats addressing the needs of parents.
SCHOTTERBANDE,
the game for a playful start of your financial life
"Schotterbande" is a board game that fascinates kids because of its super hero story and enables them to develop important competencies in managing money. The contents are specifically tailored to the stage of development and the needs of elementary school pupils. In addition, an accompanying booklet for parents provides them with useful tools to approach important topics in an age-appropriate way.
SCHOTTERBANDE was launched through a crowdfunding campaign in 2021. Currently, you can purchase one of the few remaining copies on www.schotterbande.at.
The development of "Schotterbande" was sponsored by aws impulse XS by BMDW and handled by aws.
Videos for parents
A lot of parents are insecure about how to talk with their children about money in a way that's appropriate for their age. As children learn the most within their family, that's where they make their first steps to their financial life – therefore, the parents' role is crucial. To prepare parents for the numerous questions and challenges, we have developed a video series for ING in Austria.
Parents' workshop on financial education in the family
For those interested in delving deeper into the topic of "financial literacy in the family" and would like to have additional inputs on the topic, we also offer parents' workshops focusing on the following topics:
What is financial literacy and why is it important?
What money skills are age-appropriate for children?
Pocket money – how much, when and how?
How do I teach good money management in everyday life?
For groups, these workshops can be booked directly with us. We keep you informed about dates for individuals via our newsletter.
Money Workbook
The earlier the topic of money is discussed with children in a realistic and age-appropriate way, the better it will be for their financial lives later on. For children between the ages of 6 and 10, we have therefore designed a booklet on the topic of money – with puzzles, search pictures, colouring templates and much more.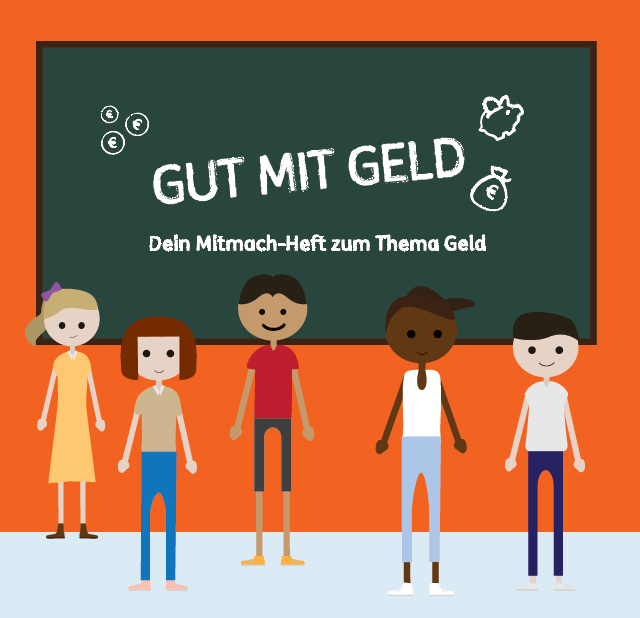 Click on the picture to download the booklet.
The solution sheet with further information on the topic of financial education is available for download here!