Three Coins
We develop impactful educational
products to increase financial literacy
What you should know about financial literacy:
One in four people seeking help with debt counselling is under 30 years old.
Clients who are 30 years or younger have an average debt of 30,000 EUR.
The third most common reason for over-indebtedness is irrational consumer behaviour.
Every second Austrian has consumer debt.
For 79% of Austrians, financial security in old age is one of the top 3 risks.
Money is the biggest stress factor worldwide.
(Sources: ASB Schuldnerberatungen, OECD, GfK, ING)
Our vision
All people move through life in a free and self-determined manner, without any financial worries
This is why we provide financial education.
Since 2018, we have: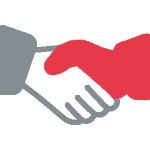 made
6,500
young people financially more competent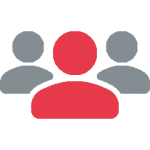 trained
180
youth workers
reached
4,000
young people through youth work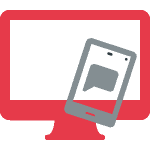 made
50,000
people financially fit via digital channels
We are a social business
Three Coins is a social business because we are convinced that societal issues can and must be tackled with an entrepreneurial approach. This is why our social impact has priority. We commit ourselves to a zero-dividend-policy and to reinvesting all profits direclty into the  purpose of the company – impactful financial education.